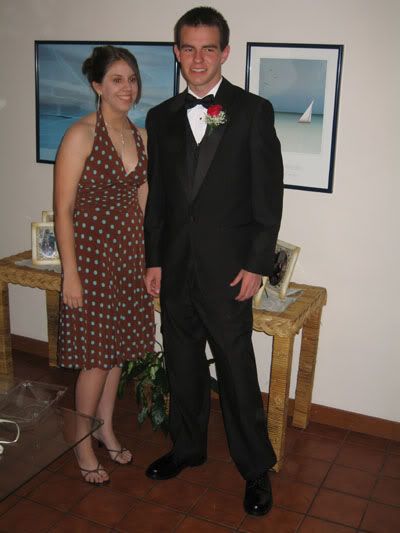 Nate and me.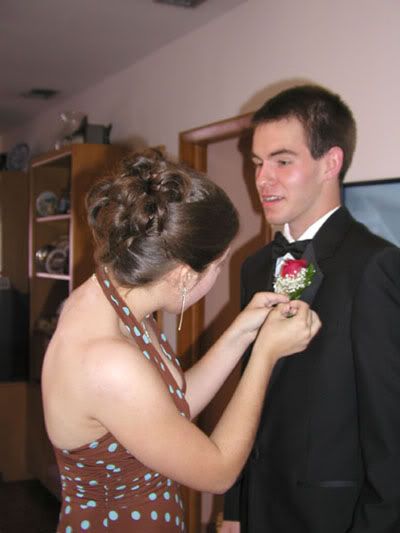 Pinning a boutonniere is fucking hard.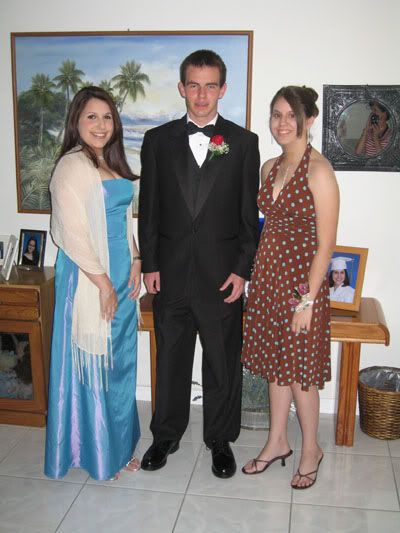 Emily, Nate and me. Aren't we sexy?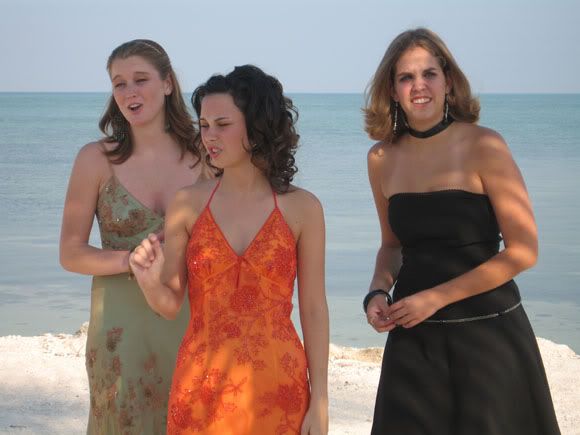 We went to take pictures at the Islander.
Faith: *is singing*
Julie: *does not like those shoes with that dress*
Marinda: *smells something funky*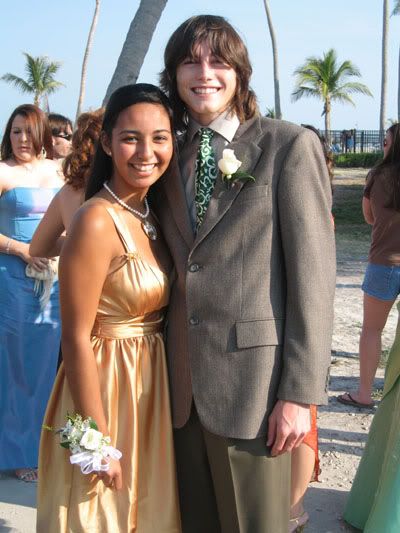 Krystal and Carly. They're adorable.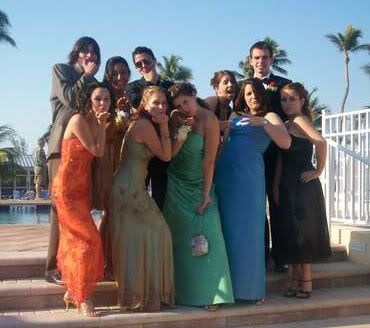 Group shot!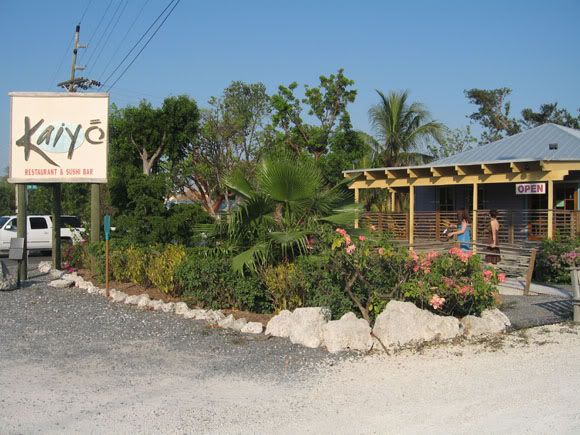 After pictures, we ate at Kaiyo.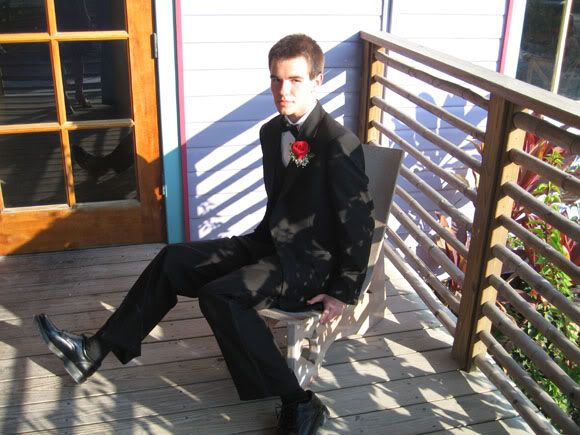 Nate, striking a pose.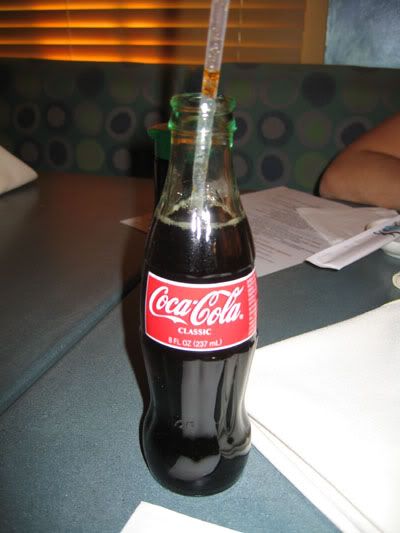 Coke in
bottles!?
We must document this!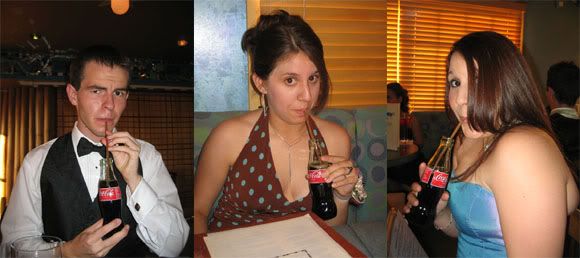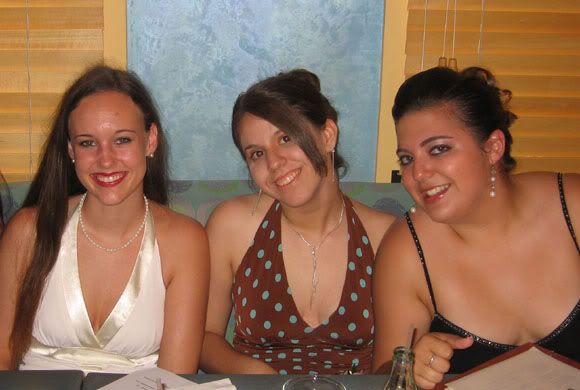 Jess, me and Monica.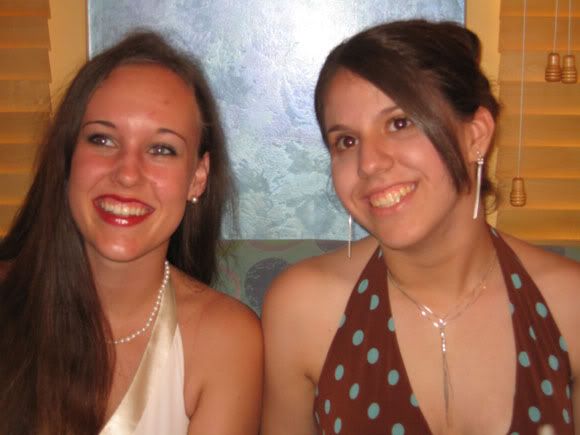 Jess and me.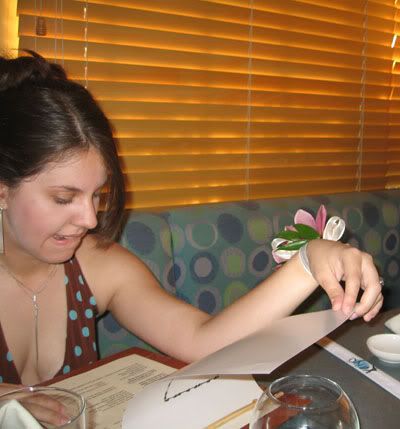 My effing corsage. I love orchids. Good job, Nate.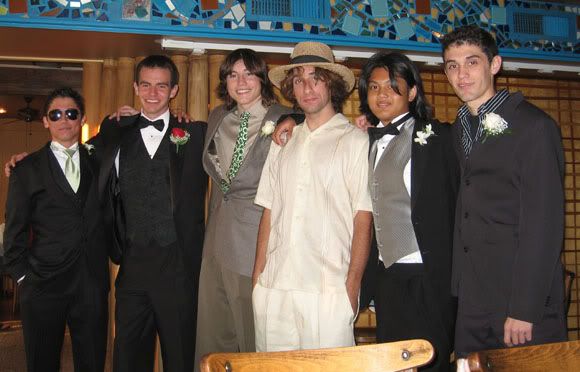 Da boys.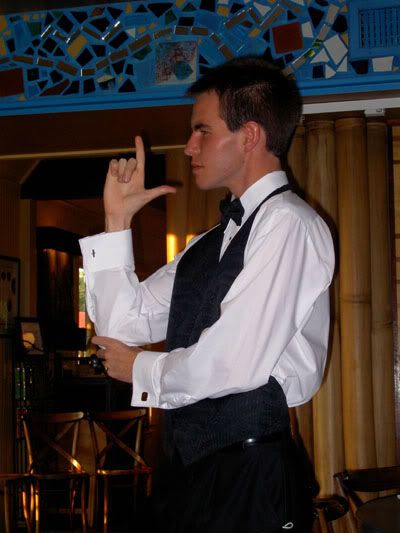 James Bond.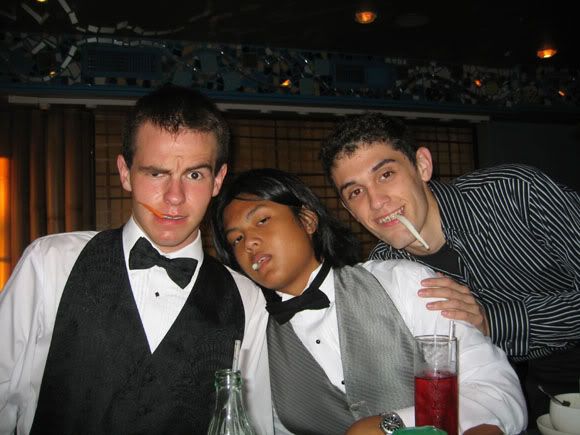 Crazy.
We got to the prom around 8, an hour after it started. Apparently, we missed a lot of good music. Dammit.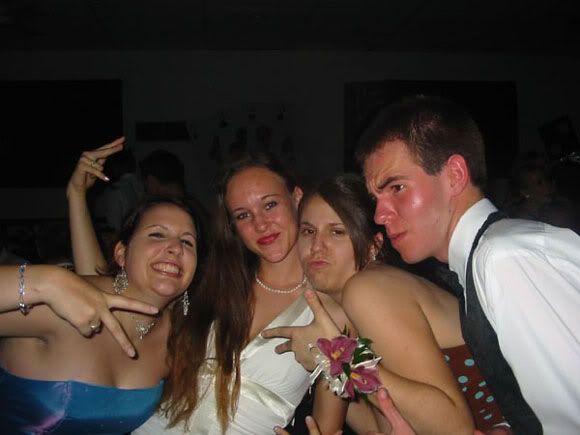 Showing our grillz. Jess, Nate and I failed miserably.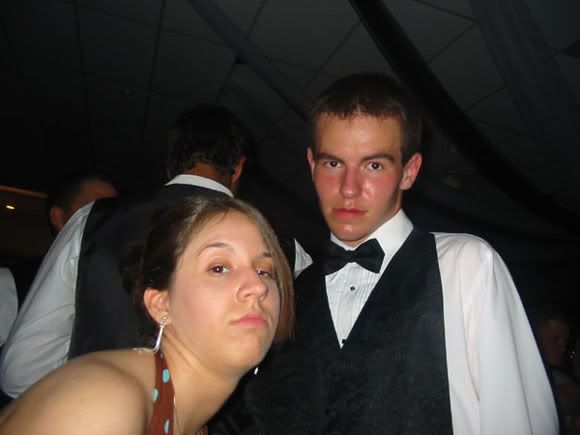 We are ganstas.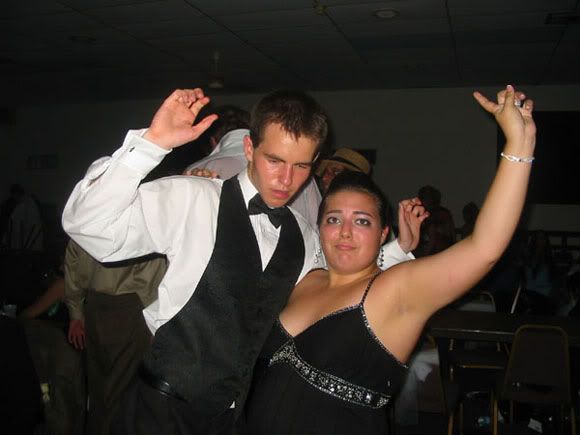 Dancin'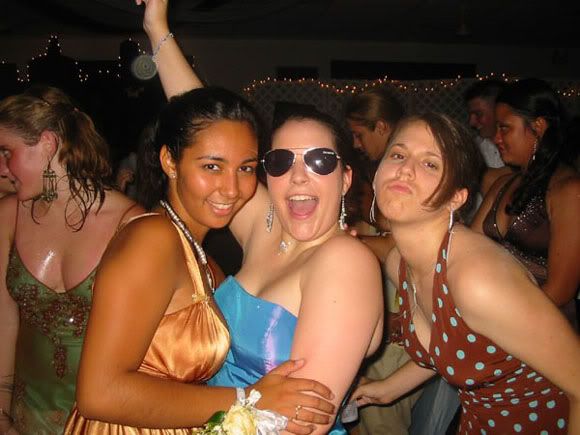 Krystal, Emily and me, getting our grooves on.
After prom, we went to Faith's sister's house for an after party.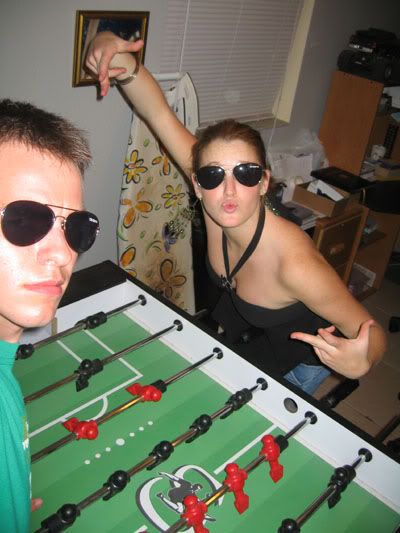 Foosball, bitches!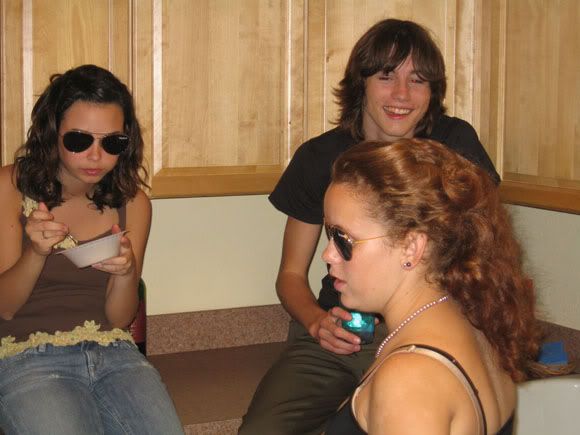 Eating macaroni...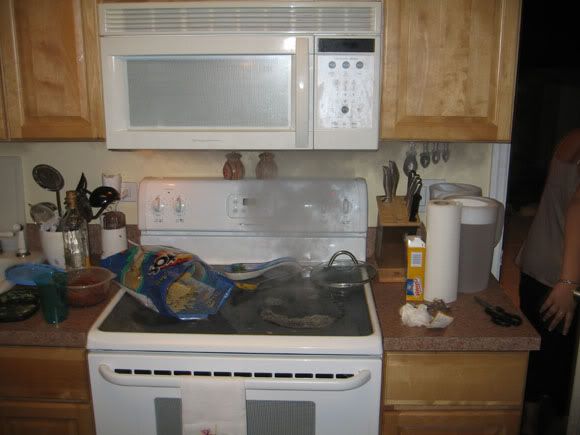 ...which Emily had boiled over.
And as the night was winding down, Emily and I became quite irritable.